← Back to news list
Troventum has landed in Malta
06.11.2018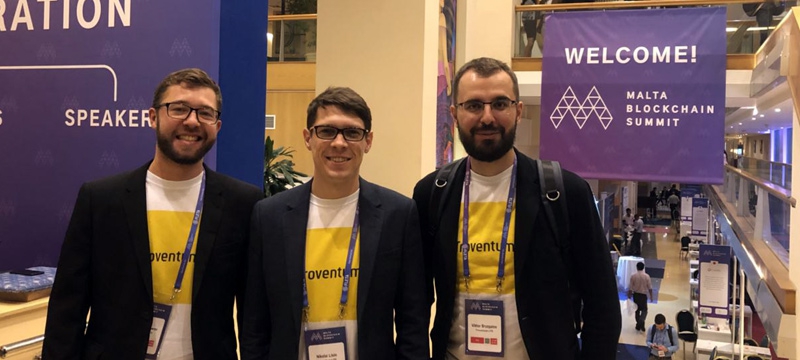 Troventum has landed in Malta – the main blockchain island
Once again, our project team visited Malta to participate in the blockchain summit taking place on the 1st and 2nd of November 2018. This amazing event confirms Malta's right to be called the blockchain island and perhaps even the new blockchain capital!
Thousands of blockchain developers, entrepreneurs and investors gathered in one place to discuss problems, as well as potential of the blockchain and the crypto market, showcase hundreds of projects and make valuable connections.
It seems that local authorities have done the right thing. As after the laws governing the crypto market were entered into force, many projects have registered their companies in Malta (including us), and now are more than happy to fly over to the island to enjoy its purest air and the spirit of freedom.