Recycler OS
View Demo
Universal software that allows collectors and recyclers to record the fact of receiving and recycling of various types of waste according to the classifiers, while recording the corresponding data into the blockchain.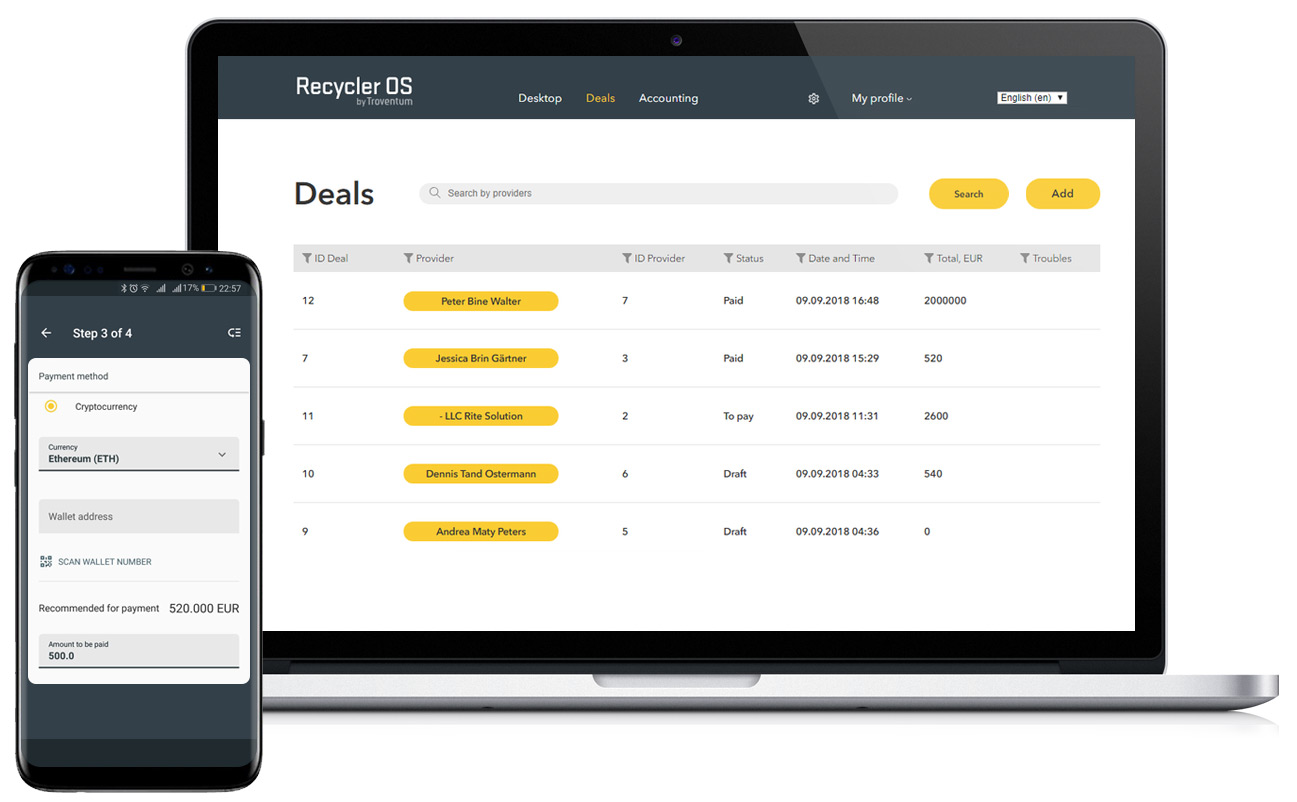 System development is conducted in two phases:
– Basic features for collectors
– Expanded set of features for recyclers
For Collectors
A free cross-platform product, which will allow waste collectors (after being verified by the system) to keep records of the waste received from suppliers (individuals and organizations).
Data on recycling of goods that are out of service, and are on the list of recyclable products, will be used by the platform to verify the fact of utilization by the manufacturers.
The mobile app can function both at the stationary reception stations, and outside the stations, in case of waste pickup by the collector. In the absence of internet access, data will be sent as soon as a connection is established, which makes operation possible in areas with no stable connection.
For Recyclers
Complex industry software that utilizes AI. Will allow to optimize raw material logistics and lower the costs of manufacturing ready products or crude products.
View Demo